Pipeline & Forecast Management
What's the difference between a Pipeline and a Forecast?
The sales pipeline consists of all prospects at all stages in the sales cycle, whether the salesperson is in the beginning phase understanding the customer, validating opportunity, qualifying the opportunity, developing or formally presenting a pricing proposal. Though all future sales begin as leads from some source (cold calling, referrals, or trade shows), no unqualified or uncontacted lead should be in the sales pipeline. All unclosed sales, however, belong in the sales pipeline. "Pipeline management" refers to the salesperson's ability to juggle all of their prospects in differing points in the sales cycle.
The sales forecast is the salesperson's best estimate of which sales will close in a given time frame. Most companies produce 30-60-90 day forecasts: opportunities more than 90 days into the future are considered less reliable and are generally not forecast. Production-driven and resource-constrained organizations often tend to invest more time and effort in forecasting than companies in other industries, because the forecast dictates hiring and material needs for the immediate future.
The main difference between the pipeline and the sales forecast is that the prospective customer must meet certain pre-defined objective criteria to qualify for the sales forecast. Prospects in the sales forecast are not at various points in the sales cycle; they are nearing the end of it. Another significant difference between the two is that the sales forecast is used to estimate a company's short term revenue and cash flow. Sales forecasts help a company determine whether or not they can pay their bills, pipelines do not.
Key Challenges:
It is very common companies to focus too much on the sales forecast and very little in pipeline management. However good forecasting requires a milestone driven pipeline process and continual improvement. A forecast represents a moment in time, and since the landscape is constantly changing, forecasts need to be continually refined. You may experience changes in your business or in the marketplace that indicate that an additional milestone be added to your process. Or perhaps you find that over time, the values you placed on each of the stages in the pipeline need revision because you have more predictive data about closing rates.
Pipeline is about all open opportunities, not bounded by month or quarter. It is very common sales teams focusing on the quarter, which is fine however working continuously on open opportunities is crucial for next quarters. Having outdated information (i.e. sales stage, age, stage duration, forecast category, close date, amount, opportunity description, opportunity update) might misguide future forecasts and compromise the health of the business. Because of lack of focus, opportunities became stuck, stale or dead, for instance an opportunity that moved the closed date multiple times is reliable? What about an opportunity that was initially listed by twice, triple or more than the real value, is reliable?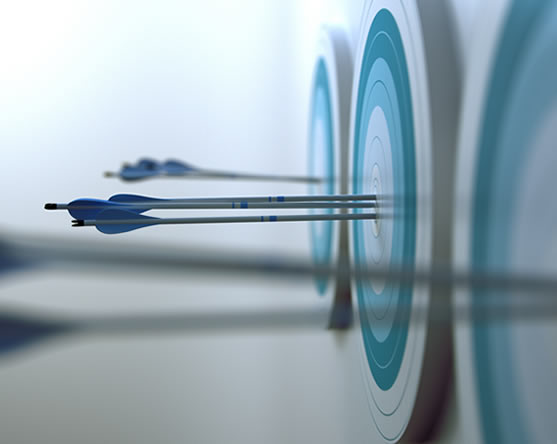 How Sales Outcomes Can Help:
Sales Outcomes will do an assessment of the current situation. From the pipeline point of view we will do a complete analysis from open, closed and lost opportunities (average sales cycle, average win rate, average amount, etc.). From the forecast management point of view we will understand and map the complete process (finance, sales operations, customer operations, supply chain, marketing and sales). With those elements clear we can suggest a couple of "Critical success factors" and deployment plan. Few examples from previous engagements: a. Institutionalize "Sales Essentials" in CRM, where discipline and adoption materialize and become an new way of working; b. adoption and standardization success through intensive immersion in by coaching to the fundamentals; c. build "muscle tone" so they harness the power of CRM to manage reps performance; d. 3-6 months of obsessive attention to execution to restore best-in-class pipeline and forecast management to drive sales performance.
Results You Can Expect:
A comprehensive pipeline & forecast management will allow your company to increase you sales productivity by:
Improved forecasting accuracy
Overall pipeline health
Reduction of manual work, improve sales productivity
Consistent sales governance
Focus on deal management and pipeline creation